COVID-19 Safety
Our Office is Open
Updated: 20 January 2021
We are pleased to announce that as of June 9th, our office is open and booking patients. Appointments are available Monday to Thursday from 9:00am to 5:00pm and one Saturday a month 9:00am to 1:00pm.
---
COVID-19 Is Changing Dentistry, and Our Office Is Changing With It
In keeping up with the most recent direction from the government, dental offices are permitted to now open as long as all new protective health measures have taken place in order to ensure the safety for all of our patients and staff.
We are actively retrofitting our office according to the new RCDSO guidelines and obtained the specific PPE that the RCDSO recommends for certain procedures. As your dental healthcare provider, we are highly focused on your safety and the safety of our team during any treatment you receive. On reopening please feel confident in knowing that we are following the most up to date infection control guidelines to ensure everyone's safety.
Steps we are taking for all staff's and patient's protection:
Enhanced patient protection measures: All of our staff members have upgraded their protective gear. This includes appropriate personal protective equipment (PPE) for all appointments. Between patients, we meticulously clean, disinfect rooms and all surfaces, as well as sterilize instruments.
Patient Screening: Our office will communicate with you beforehand to ask some screening questions. You may have your temperature taken.
Reception area measures: All patients are instructed to use hand sanitizer and wear a face mask before and after their dental treatment. We would greatly appreciate it if you can supply your own mask in order to preserve our limited supply of face masks. We will be increasing interval between patients to allow enough disinfecting time and limiting the number of patients in the waiting room. We are only allowing one patient in the waiting room. We may ask you to wait in your car and call you in when we are ready to see you.
Air filtration (HEPA): Recently installed in operatories and main reception HEPA air purifier and UV-C Sanitizer, destroying and removing 99.9% of all germs, viruses and bacteria.
Glass Panel: Our entire reception area has been enclosed with strong glass panel to protect against sneeze droplets.
Sealed Operatory: Ensuring safety and comfort of all our pateints. Sealed doors efficiently restrict aerosol flow from our operatories to the rest of our office
---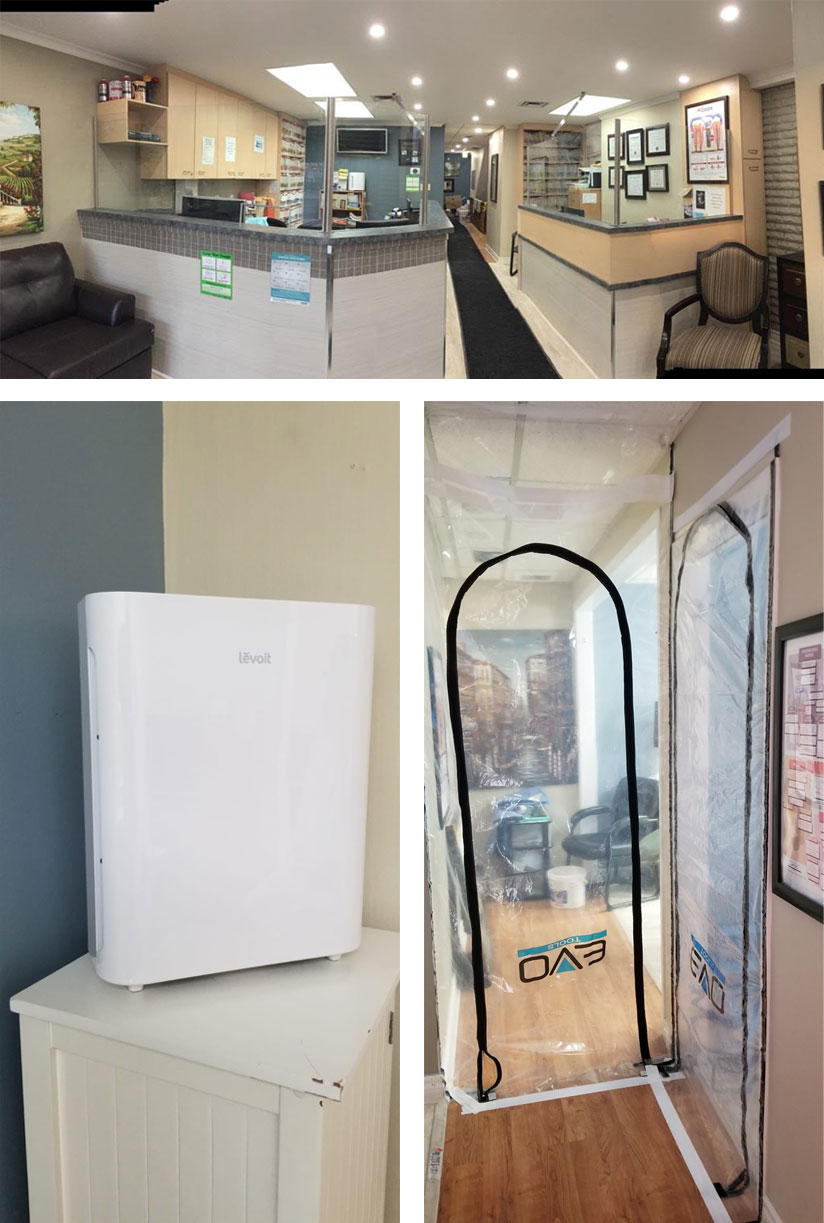 ---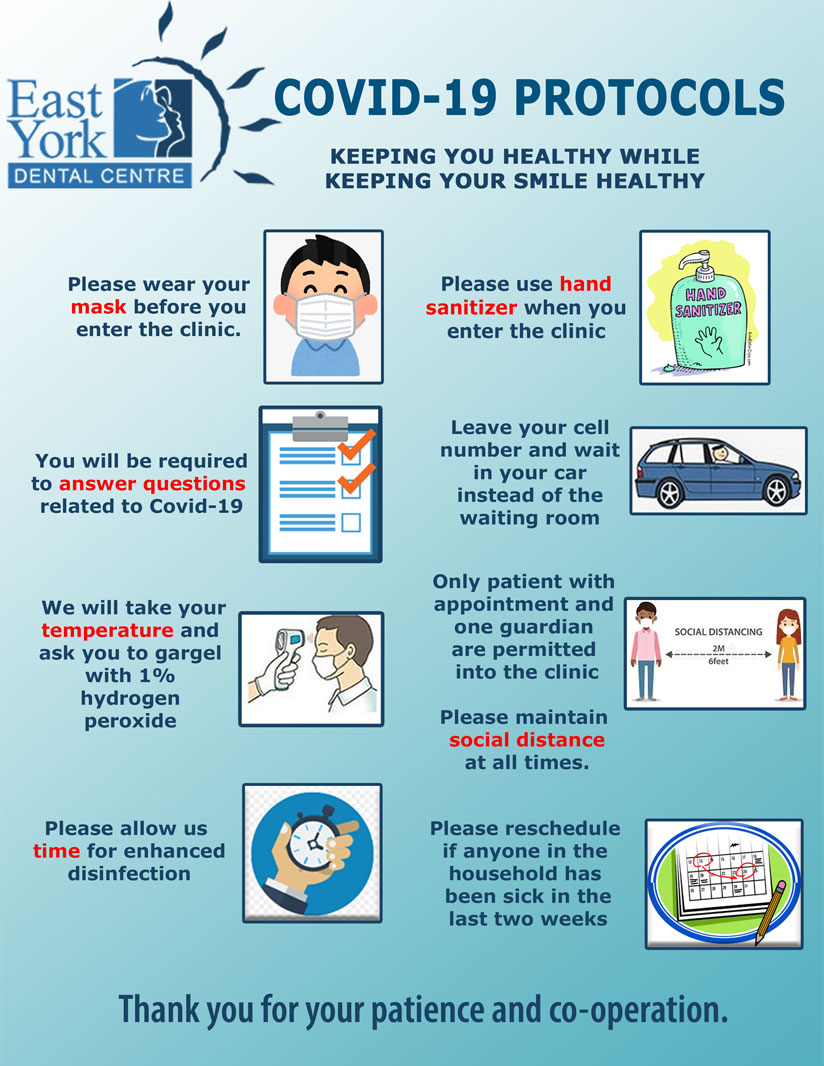 ---
Thank you for your patience and understanding during this difficult time!
We know the new protocols may seem inconvenient. But they are in place for your safety and ours.
Stay well and we look forward to seeing you soon!
Thank you from the Team at East York Dental Dental!